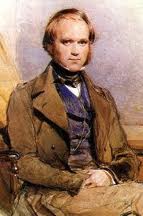 Authors Sheehan and Reffell have dredged
up an important part of Charles Darwin's work from "The Descent of Man" that's been suppressed for a long time.
And if you're wondering why
Bohemian Buddhist BuReview
likes this non-Buddhist book so much, it's because the gender wars are one of the biggest sources of suffering on the planet, which
"Redefining Seduction,
Women Initiating Courtship, Partnership and Peace"
could go a long way toward reducing. (Quote Sheehan, "There are only two problems on the planet -- men and women.")

"Does every male of the same species excite and attract the female equally? Or does she exert a choice, and prefer certain males? This latter question can be answered in the affirmative by much direct and indirect evidence," Darwin writes in his "Selection in Relation to Sex."
Interwoven with the charming and frankly-told story of their unusual 20-year long love affair are Sheehan's and Reffell's insightful observations about the emerging roles of men and women in post-feminist, post-modern society. It's not enough for women to bewail the dearth of "good men." Women must step up to the bat and start choosing men for live-affirming rather than life-destroying values. (And some well-chosen sex therapy probably wouldn't hurt, either.)
Females of
all
species actually hold the key to evolution because the traits they choose in their mates are the ones that get passed on to future generations. "Donna's intuitive use of her biological power to select and seduce the mate of her choice was completely natural . . . Women's ability to guide men into true partnership is the foundation for forming stable, co-creative cultures in which women and men use their separate, complementary skills in unison rather than in competition and with unrealistic expectations." As a wise and experienced woman, Sheehan knows her way around sexual seduction.